Tekashi69 should be a lesson…all publicity is NOT good publicity!!
He and Tunes Audio wear working on a $4.9M deal so he would have his own line of headphones. He was supposed to endorse the Red Tunes Headphones! But seeing as he and his manager were being investigated for multiple shootings…and he has been banned from the Barclay's Center, Tunes has decided to cut their losses. And naturally they're rep said: "at this time it is in the best interest of our company to move on. We wish him well, he's a great artist."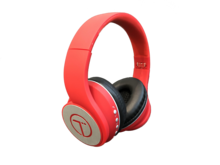 But their loss is our gain! The company is giving away $1M of their Red Headphones…and all you pay is shipping and handling if you use the code: RED. While supplies last!!!
http://www.tunesaudio.com